Always at it's wow-it-looks-brand-new best.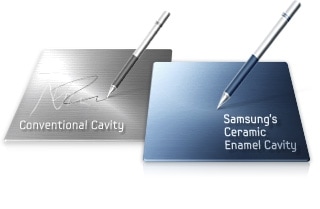 Ceramic Enamel is the next best thing to having someone to take care of your oven for you. To start with it's durable, the way any good kitchen appliance should be. So no matter how your family uses it, it won't scratch like stainless steel, or crack like plastic. And it's also easy to clean. All you need is a damp cloth to wipe away all kinds of splatters. In addition, the walls are coated with an advanced material that acts as an anti-bacterial agent and deodorizer. Which is all good news for you because, while your whole family will love using it, they don't always pitch in to clean it.
Fit for Any Kitchen Space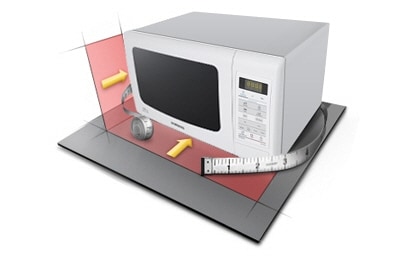 The slim size exterior takes up less space, thus is in harmony with every
kitchen
interior.
No Corner, No Dirt
Wipe the cavity round. Because the inner cavity has no corner, cleaning is very easy with no
spots
left.