Beautiful picture falls over beauty of curve
.
Crisp and vivid color expression
Crystal Display
Immerse yourself in the picture with a wider range of color. Crystal Display ensures optimized color expression so you can see every subtlety.
Powerful picture quality
Crystal Processor 4K
Picture quality to move you, made possible by a single chip that orchestrates color, optimizes high contrast ratio, and masters HDR.
Curves inspired by nature
Curved screen
Natural flow of the curve brings a new level of sophistication to your viewing experience.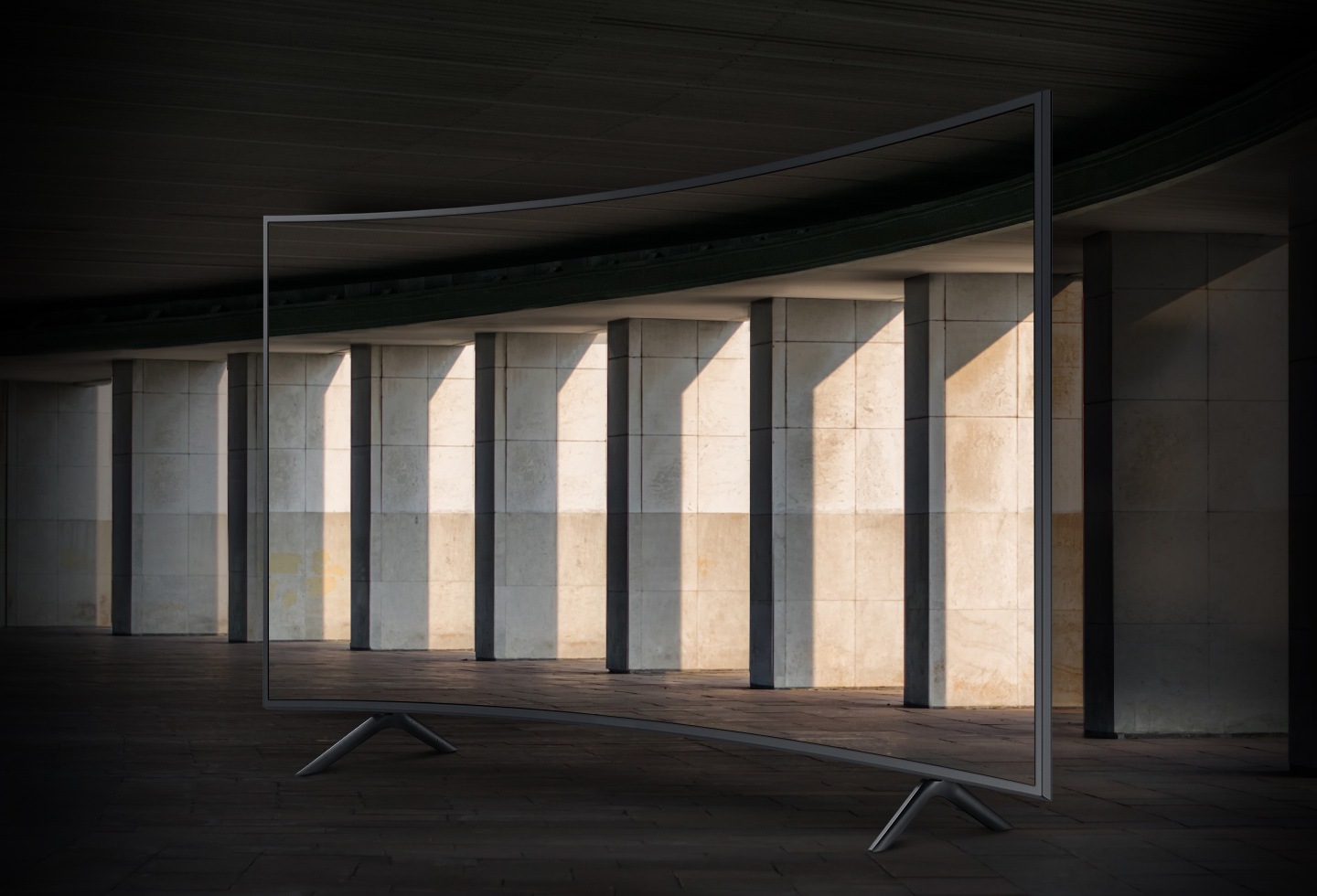 Decorate your space with your favorite photos
Ambient Mode
When you project your favorite photos onto the TV screen, the TV itself blends into your décor elegantly. You can lay out multiple photos in a beautiful collage or place them in a slide show for to keep the visual fresh and on point.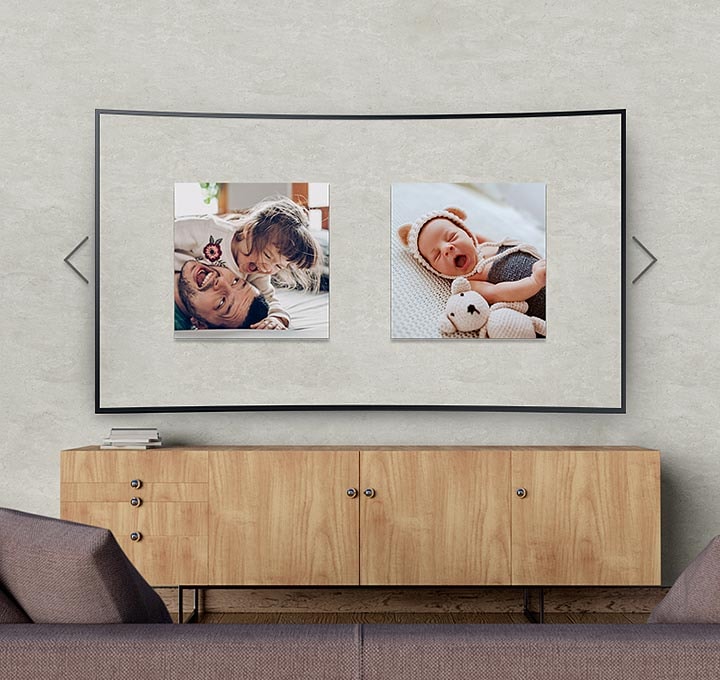 Your new home office
Remote Access
Get office work done on your TV at home. Remote Access lets you mirror your computer's display on the TV screen wirelessly. You can even tap into your office PC to access files or work on documents using Microsoft Office 365—all from the comfort of your couch.
Feel the reality of 4K UHD Resolution
4K Resolution
4K UHD TV goes beyond regular FHD with 4x more pixels, offering your eyes the sharp and crisp images they deserve. See it like you're really in the scene.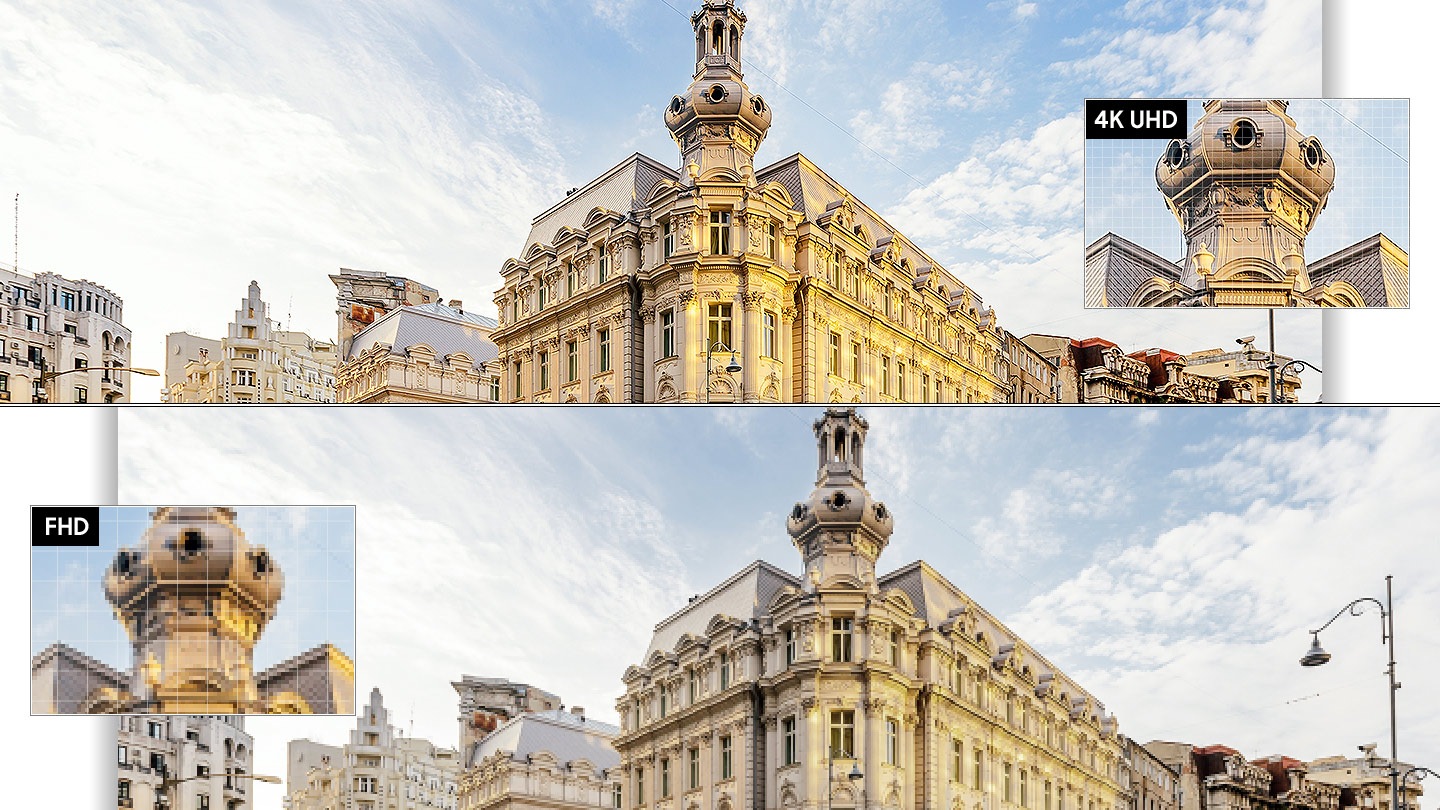 See the stunning detail
HDR
High-Dynamic Range levels up bright expression of your TV, so you can enjoy an immense spectrum of colors and visual details, even in dark scenes.
Clean up the clutter
Clean cable solution
Samsung UHD offers a neat solution for keeping all your TV cables tidy, hiding them away right in the stand. This helps you reduce your clutter so you can fully enjoy your TV's beautiful design.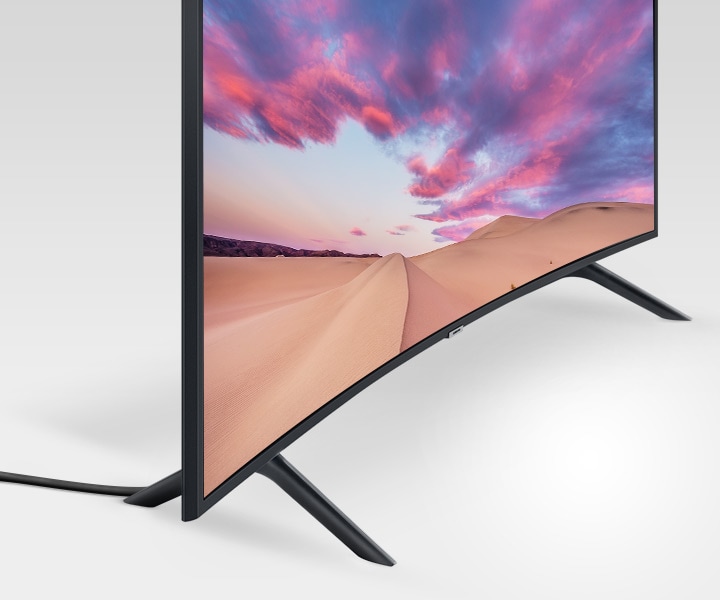 Access various content with one remote
Smart Hub & One Remote Control
It's all you need to discover tons of different content in one place and get maximum enjoyment. The sleek One Remote Control keeps it simple, allowing you to quickly search all your favorite content from your set-top box to game console, apps, and even live TV.