Halogen Illumination
Clear view of what's happening inside
Want to see how your cooking is going but don't want to open the door and lose the heat inside? Halogen Illumination helps you see all your oven's cavity, so you can keep an eye on your culinary creations with the door firmly shut.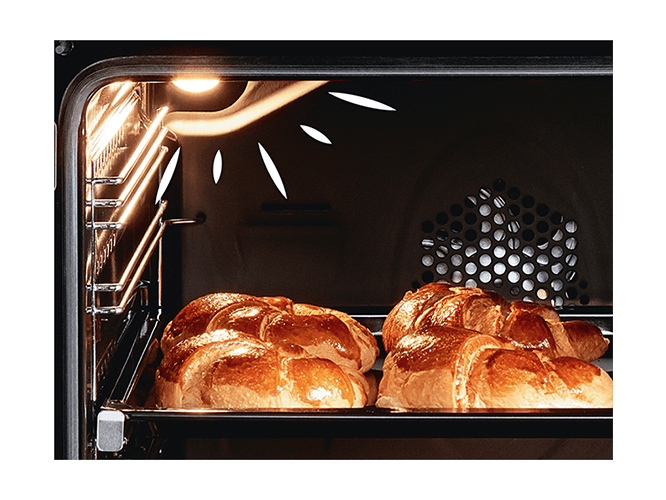 Gas Safety
Automatic gas cut-off
It's easy for a flame to go out when you're not around, unleashing dangerous gas into the house. The Gas Safety feature will detect when a burner flame is extinguished by an over-boiling pot or a gust of wind, and shut off the gas supply. No leaks, no worries.