Award and Proven
Global No.1 Selling Home Laundry Appliances Brand For 2 Consecutive Years (Excluding China)
LESS VIBRATION, LESS NOISE with Inverter Direct Drive
LG's Inverter Direct Drive Motor is directly attached to the drum without using a belt or pulley. Lesser mechanical parts ensures less energy dissipation which enhances the washing performance, ensures low noise & vibration, more durability and energy saving.
*Variations in disclaimer rate by product. Note: Disclaimer rate for air conditioner is lowest despite 10-year warranty ad images are frequently used.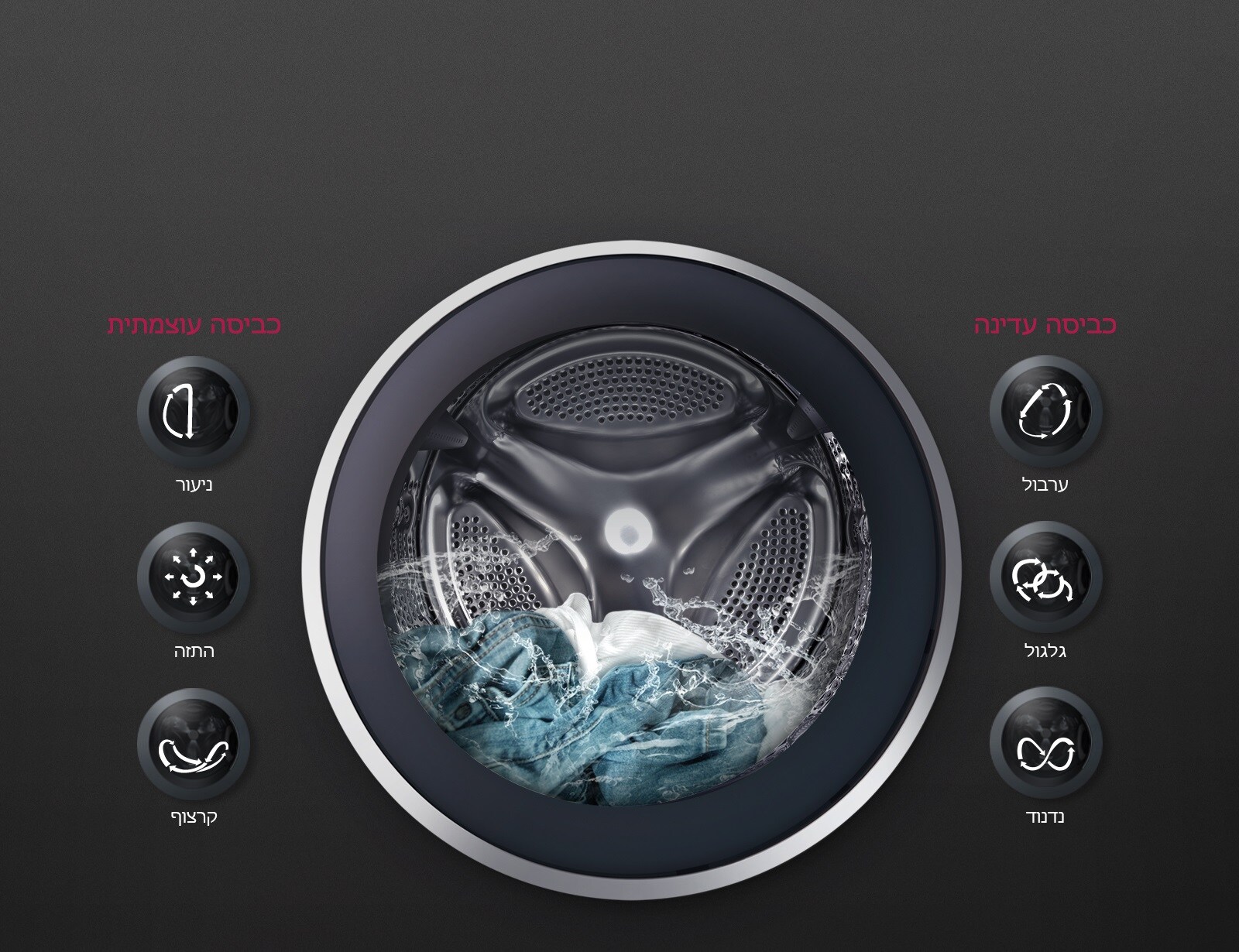 OPTIMAL WASH for fabrics with 6motion DD
6 Motion DD technology provides optimized motion combinations for each fabric type.
So it delivers powerful washing performance with less damage.
Smart Diagnosis™
LG's Smart Diagnosis™ is a fast and easy way to troubleshoot issues without having to call a technician. Simply call the LG Customer Service Helpline and place the phone on the appliance. The appliance then communicates with a computer that diagnoses the issue within seconds and provides an immediate solution.
SPECIFICATION
Capacity

7kg (550)

Finishing

B/White, Silver

Dimension (W x D x H)

600 x 550 x 850

Operating Color

White
FEATURE
Performance

Inverter DD Motor
1200 RPM
6 Motion
Auto Restart

Durability

Motor 10year Warranty

Convenience

Smart Diagnosis

Design

Best Seller Design
LCD Display
COUNTRY
Country

Kenya
S.Sudan
Tanzania
Uganda
Rwanda
Zambia
Seychelles